It's one thing to say that you can tell the difference between a catfish and a carp or a sturgeon and a salmon but can you tell the subtle differences amongst the same species of fish?
Take a couple minutes and read through the ever expanding Fish Species List. You might even learn something!
For ease of use, the Fish Species List is organized into by respective fish family and provides both the common species name and scientific name. Every single fish species is accompanied by a color photograph.
Bass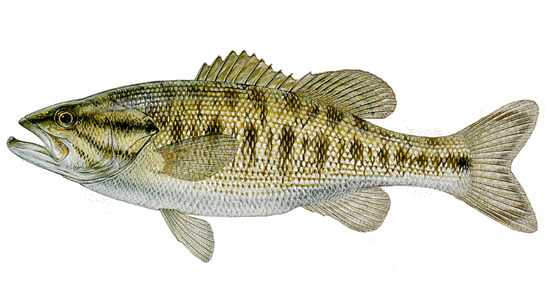 Guadalupe Bass
(Micropterus treculii)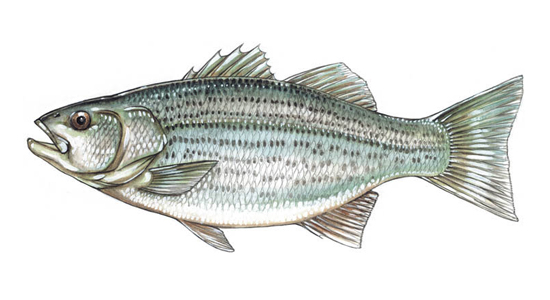 Hybrid Striped Bass
(Morone chrysops x Morone saxatilis)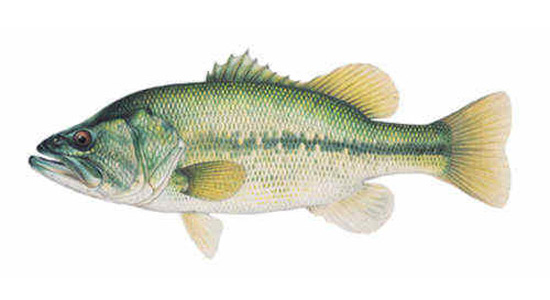 Largemouth Bass
(Micropterus salmoides)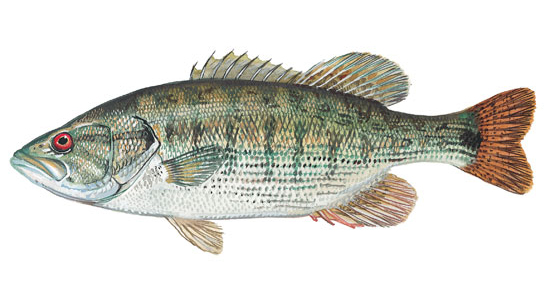 Redeye Bass
(Micropterus coosae)
Smallmouth Bass
(Micropterus dolomieu)
Spotted Bass
(Micropterus punctulatus)
Striped Bass
(Morone saxatilis)
Suwannee Bass
(Micropterus notius)
White Bass
(Morone chrysops)
Peacock Bass
(Cichla ocellaris)
Yellow Bass
(Morone mississippiensis)
Silver Carp
(Hypophthalmichthys molitrix)
Grass Carp
(Ctenopharyngodon idella)
Bighead Carp
(Hypophthalmichthys nobilis)
Crucian Carp
(Carassius carassius)
Gar
Alligator Gar
(Atractosteus spatula)
Bowfin
(Amia calva)
Cuban Gar
(Atractosteus tristoechus)
Florida Gar
(Lepisosteus platyrhincus)
Longnose Gar
(Lepisosteus osseus)
Shortnose Gar
(Lepisosteus platostomus)
Spotted Gar
(Lepisosteus oculatus)
Tropical Gar
(Atractosteus tropicus)
American Pickerel
(Esox americanus)
Chain Pickerel
(Esox niger)
Grass Pickerel
(Esox americanus vermiculatus)
Redfin Pickerel
(Esox americanus americanus)
Salmon
Atlantic Salmon
(Salmo salar)
Chinook Salmon
(Oncorhynchus tshawytscha)
Chun Salmon
(Oncorhynchus keta)
Coho Salmon
(Oncorhynchus kisutch)
Sturgeon
Alabama Sturgeon
(Scaphirhynchus suttkusi)
Atlantic Sturgeon
(Acipenser oxyrinchus oxyrinchus)
Green Sturgeon
(Acipenser medirostris)
Gulf Sturgeon
(Acipenser medirostris)
Lake Sturgeon
(Acipenser fulvescens)
Pallid Sturgeon
(Scaphirhynchus albus)
Shortnose Sturgeon
(Acipenser brevirostrum)
Shovelnose Sturgeon
(Scaphirhynchus platorynchus)
White Sturgeon
(Acipenser transmontanus)
Sunfish
Black Crappie
(Pomoxis nigromaculatus)
White Crappie
(Pomoxis annularis)
Sacramento Perch
(Archoplites interruptus)
Yellow Perch
(Perca flavescens)
Tilapia
Blue Tilapia
(Oreochromis aureus)
Nile Tilapia
(Oreochromis niloticus)
Mozambique Tilapia
(Oreochromis mossambicus)
Spotted Tilapia
(Tiliapia mariae)
Trout
Brook Trout
(Salvelinus fontinalis)
Brown Trout
(Salmo trutta)
Bull Trout
(Salvelinus confluentus)
California Golden Trout
(Oncorhynchus mykiss aguabonita)
Coastal Cutthroat Trout
(Oncorhynchus clarkii clarkii)
Coastal Rainbow Trout
(Oncorhynchus mykiss irideus)
Eagle Lake Rainbow Trout
(Oncorhynchus mykiss aquilarum)
Goose Lake Redband Trout
(Oncorhynchus mykiss newberrii)
Kern River Rainbow Trout
(Oncorhynchus mykiss gilberti)
Lahontan Cutthroat Trout
(Oncorhynchus clarkii henshawi)
Little Kern Golden Trout
(Oncorhynchus mykiss whitei)
McCloud River Redband Trout
(Oncorhynchus mykiss stonei)
Paiute Cutthroat Trout
(Oncorhynchus clarki seleniris)
Rainbow Trout
(Oncorhynchus mykiss)