Looking for a place to go fishing in Plumas County?
If you want to go fishing in Plumas County you've come to the right place.
Whether you're looking to plan a family fishing trip or just want to find a place in Lake County to go fishing — I urge you to keep reading.
I've taken the time to assemble a comprehensive list of places to fish throughout Plumas County, California. The list includes lakes, ponds, rivers and streams along along with details about each location such as surface area, elevation, inflow, outflow, Geographic Names Information System (GNIS) ID and the fish species present.
Quick Links
Antelope Lake

Freshwater
Antelope Lake is one of the more remote, quiet lakes in the Plumas National Forest. At 5,000 feet in elevation, Antelope Lake is located in the north eastern part of the Mt. Hough Ranger District. It is a small remote lake with 15 miles of shoreline. Surrounding the lake are mountains blanketed with pine and fir trees. Protected coves around the lake attract several species of migratory birds. The campgrounds are usually open by Memorial Day weekend and closed by the middle of October. These dates are subject to change depending on the snow level in the area.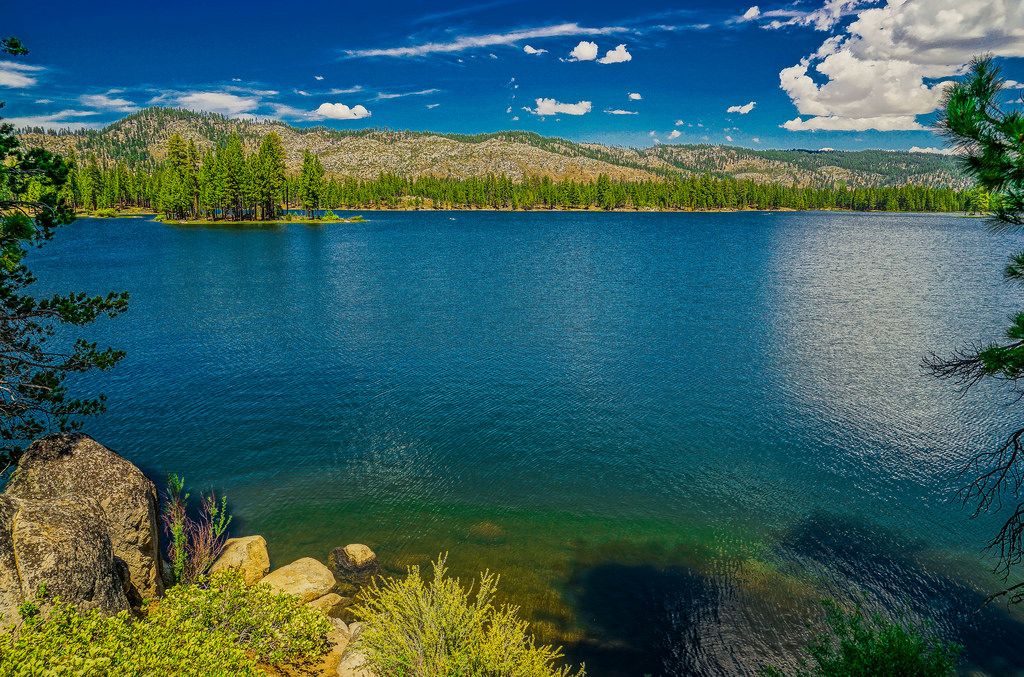 Type: Reservoir (Antelope Dam)
City: Greenville, CA / Janesville, CA
GNIS ID: 256274
Area: 931 acres (377 ha)
Surface elevation: 5,007′ (1,526 m)
Inflow:
Outflow:
Fish: Black crappie, Brook trout, Brown bullhead, Golden shiner, Largemouth bass, Pumpkinseed, Rainbow trout, Sacramento sucker, Smallmouth bass
Photo credit: Lance Nix
---
Bucks Lake

Freshwater
Bucks Lake is located 17 miles southwest of Quincy, CA. Bucks Lake receives frequent trout plants from the California Department of Fish & Wildlife. Bucks Lake Recreation Area offers year-round recreation opportunities, making it a popular destination for all types of outdoor enthusiasts.
---
Butt Valley Reservoir

Freshwater
Butt Valley Reservoir is a 1,600 acre (650 ha) lake that sits at 4,144 ft (1,263 m) in Plumas County, California. According to the Plumas County Tourism Recreation & Hospitality Council (PlumasCounty.org) "Butt Valley Reservoir is noted for huge rainbows and browns of trophy trout status. Butt Valley is at its best with flies, jigs and small lures in the inlet when the powerhouse is running."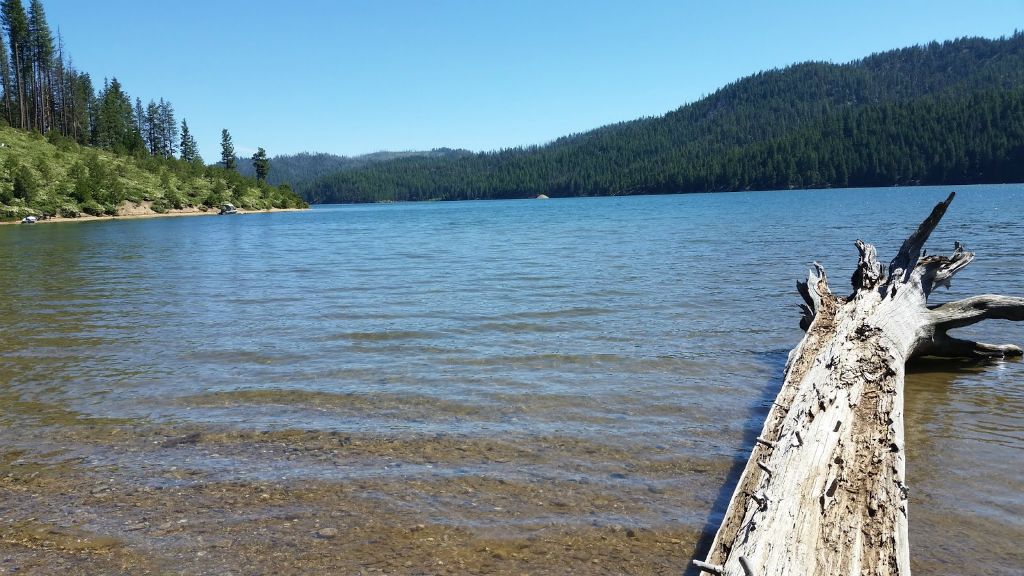 Photo credit: Wes's Travels
---
Fowler Lake

Freshwater
Fowler Lake is a natural, 6.5 acre (2.6 ha) "lily" pond located in Plumas County, California. Fowler Lake sits at an elevation of 5,446 ft (1,660 m) and makes the perfect location for day hikes and picnics.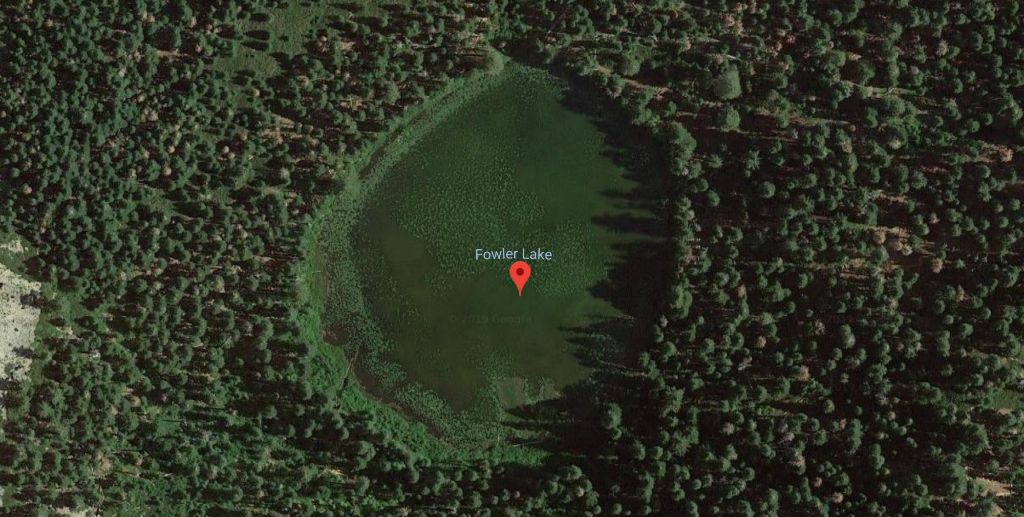 ---
Frenchman Lake

Freshwater
Frenchman Campground (5,700 feet) sites along the shores of its namesake lake, which boasts 21 miles of shoreline. The campground is situated at the southeastern peninsula of the lake. Situated on a pine covered hillside overlooking the lake, this is the place for campers to get in tune with their surroundings. The lake is at the interface between the mountains of the Sierra Nevada and high desert. Frenchman Lake and the surrounding Plumas National Forest together provide ample opportunity for recreation, relaxation and adventure.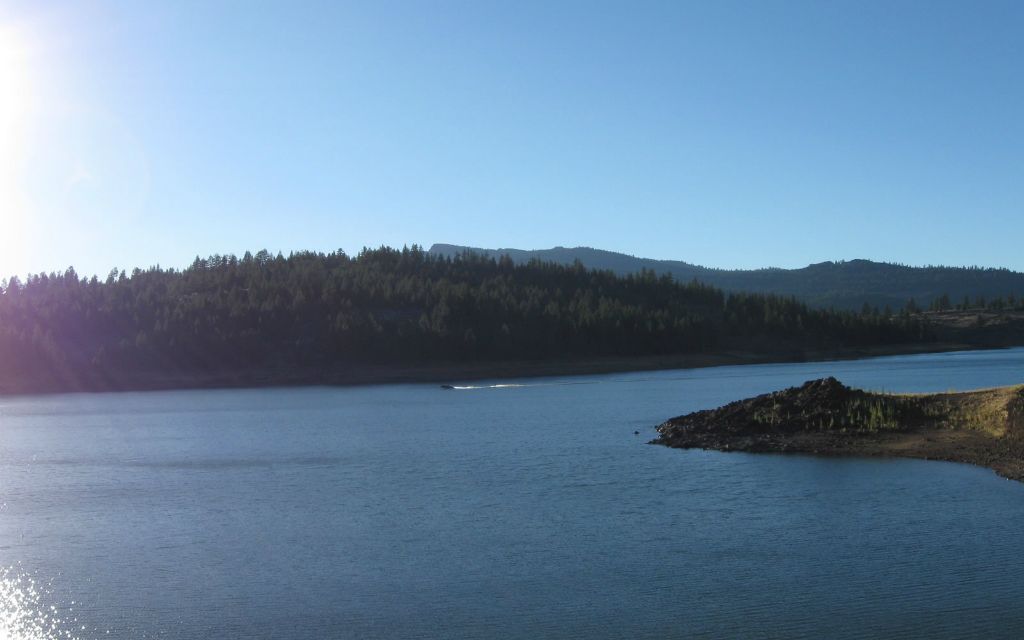 Photo credit: AA Roads
---
Juniper Lake

Freshwater
According to the National Parks Service, "The Juniper Lake Campground is located on the east shore of Juniper Lake via a 13-mile paved/gravel road. From the town of Chester on Highway 36 East, look for signs to Drakesbad and Juniper Lake. At the Chester Fire Station, turn onto Feather River Drive. After about a half mile, bear right and follow signs to Juniper Lake. The last 6 miles is rough dirt road not suitable for buses, motor homes, or trailers."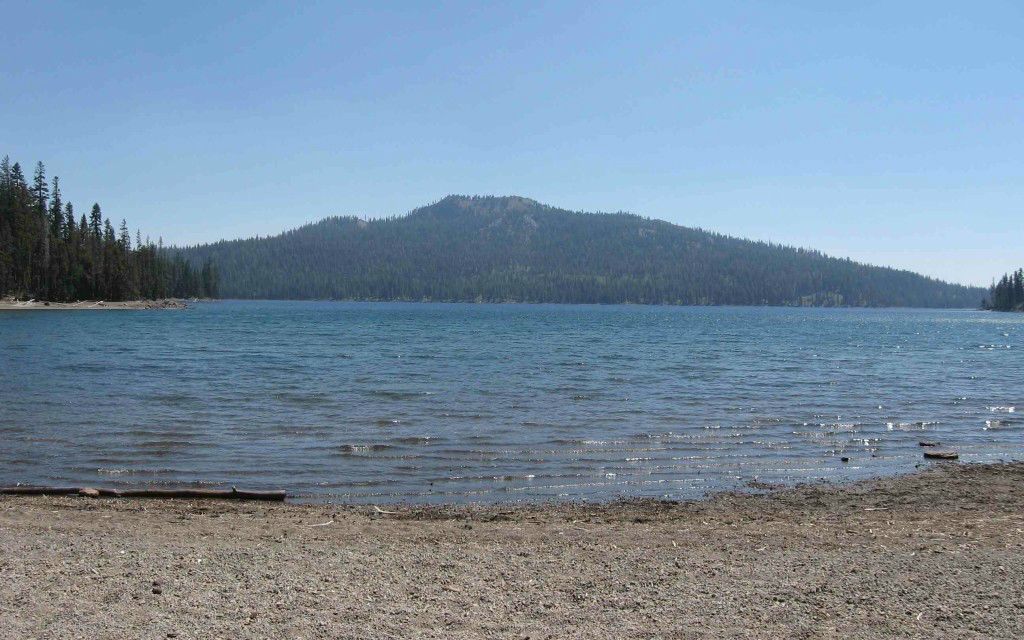 Photo credit: Tipurdy
---
Lake Almanor

Freshwater
Lake Almanor is the largest lake in Plumas County, California totaling 28,257 acres (11,435 ha). Fishing is generally good year-round at Lake Almanor, but fall and winter can be outstanding. For additional information about Lake Almanor fishing head over to the Almanor Fishing Association website.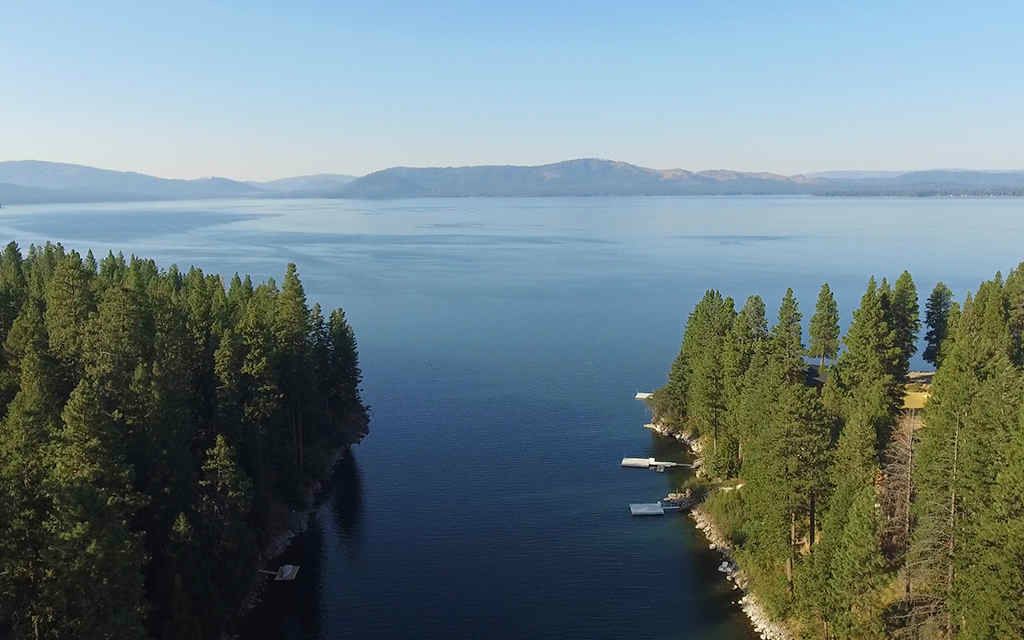 Photo credit: Visit California
---
Lake Davis

Freshwater
The United States Forest Service says "Lake Davis is located 7 miles north of Portola, California. This lake was created in 1967 for recreational opportunities. The Lake Davis Recreation Area offers a wide variety of summer outdoor experiences including: camping , picnicking, fishing, hunting, boating, mountain biking, swimming, and wildlife viewing. Waterskiing and jet skis are not permitted. Frequent strong winds can cause the lake to become very hazardous for small craft. In the winter, ice fishing, snowmobiling, and cross-country skiing are popular activities."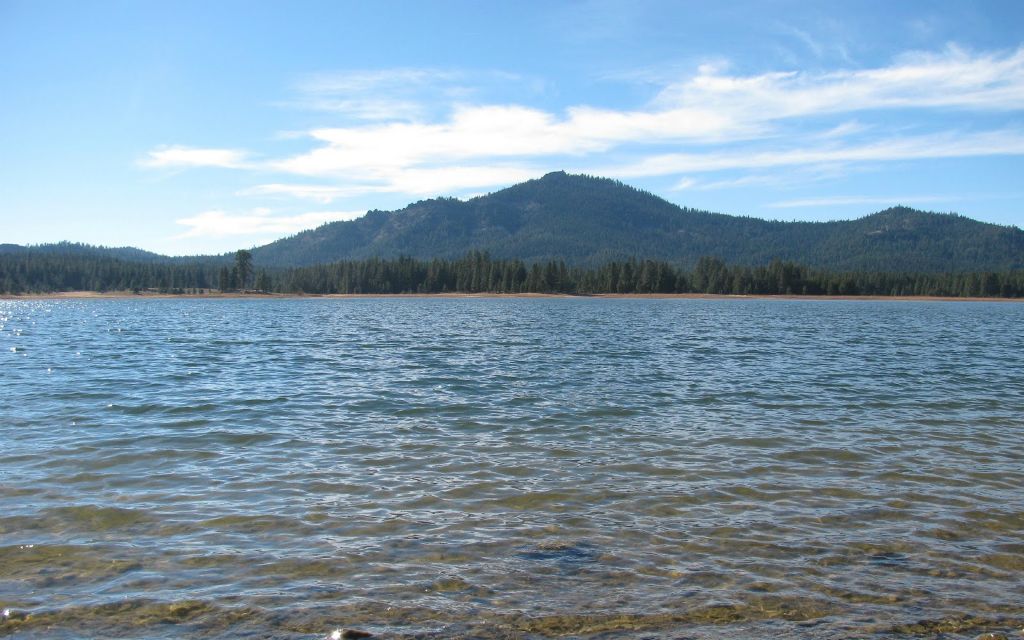 Photo credit: Weekend Wanderluster
---
Little Grass Valley Reservoir

Freshwater
Little Grass Valley Reservoir is an artificial lake located in Plumas County, California and within the boundaries of the Plumas National Forest near the Pacific Crest Trail. Little Grass Valley Reservoir is impounded by Little Grass Valley Dam (National ID CA00269), which was completed in 1961.
Little Grass Valley Reservoir is the centerpiece of the Little Grass Valley Recreation Area, managed by the Feather River Ranger District. The area supports boating, camping, fishing, swimming, picnicking, horseback riding, mountain biking, wildlife viewing, and hiking.
Photo credit: United States Forest Service
---
Murphy Lake

Freshwater
Murphy Lake is a natural freshwater lake located in Plumas County, California. Murphy Lake sits at an elevation of 6,106 ft (1,861 m) and has a surface area of only 3 acres (1.2 ha).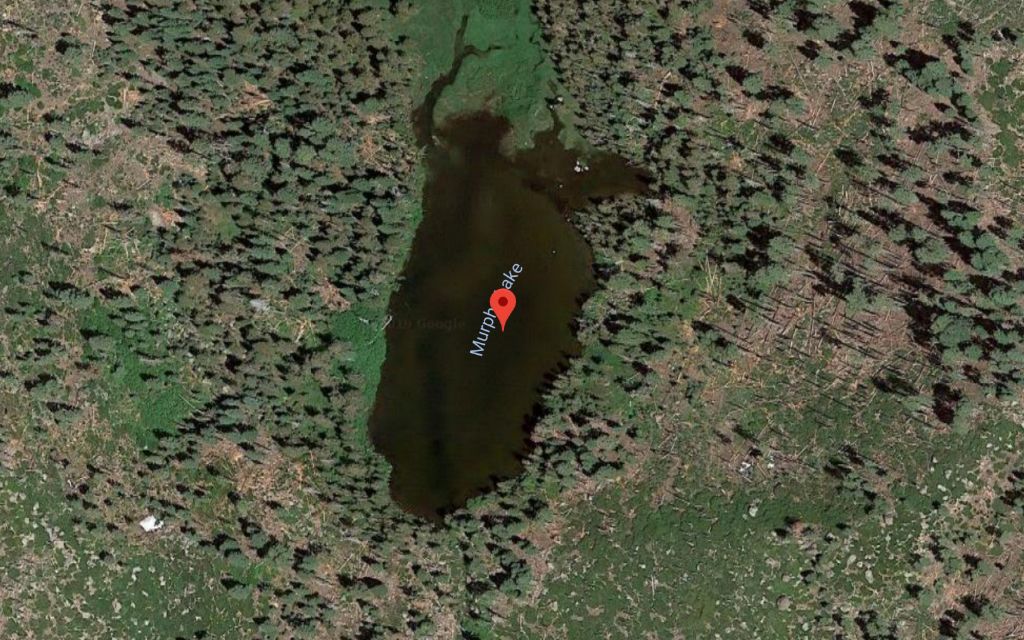 ---